Making the Inflation Reduction Act Work for West Virginia
Benefits for Justice and Climate Action
We have federal climate legislation. Now in West Virginia, it's all about implementation.
The Chesapeake Climate Action Network fought day and night for a year and a half to secure the lynchpin support of West Virginia Senator Joe Manchin for federal climate legislation. Our efforts–along with our allies–led to a historic victory in August 2022 with the Inflation Reduction Act (IRA)!
But there's no time to rest. After success comes an even greater challenge: implementation. Because the climate and justice provisions have enormous potential to improve life for West Virginians, resulting in more good jobs, lower bills, and cleaner air. But first they need to understand how to access these benefits. 
So now we're focusing on exactly that: Spreading the word about the IRA with justice at its center. At its fullest potential, the IRA can reduce our country's emissions 50-52% by 2035, marking historic progress for our nation and the world.
This is a BIG bill. A great bill. But so much information can be overwhelming. That's where we come in. We're going to hit the I-77 and bring an "IRA Roadshow" across West Virginia, showing you how to share the most important information with your friends and family. Read on to learn more, or sign up now to express your interest in having an IRA Roadshow near you. 
What's in the Inflation Reduction Act?
The climate commitments in the budget reconciliation investment package are by far the most ambitious climate policy put forward by any American president. The plan spends $555 billion going to policies that directly reduce emissions. See a full breakdown here.
Collectively, these unprecedented investments cut climate pollution 40 percent by 2030 and 50 percent by 2035 while creating hundreds of thousands of family-sustaining jobs and advancing racial, economic, and environmental justice.
What will it mean for West Virginia?
Addressing climate change will result in BIG changes in our energy economy. It will require a full shift away from coal towards clean energies like wind and solar. This will cause big changes in states like West Virginia that have a long and storied background with coal. 
The IRA aims specifically to help coal communities. There is $10 billion in tax credits for manufacturing clean energy components such as solar panels, wind turbines, parts for EVs, and more. Of the $10 billion in funding, $4 billion must be spent in "coal communities" where a coal mine or a coal-fired power plant has recently closed. This is a golden opportunity to diversify the state's economy, particularly in southern West Virginia.
Additionally, the provisions have the opportunity to lower bills and bring jobs to the state.Solar and wind projects can qualify for additional tax credits if they are located in "energy communities", which includes brownfield sites, communities with high unemployment, or in a census tract where a coal mine or a coal-fired power plant recently closed. All told, as a result of this bill, by 2030, the amount of solar energy produced in the US is expected to increase fourfold; wind energy threefold; and battery storage fourteen-fold. West Virginia has a major opportunity to tap into these burgeoning industries.
And the efficiency benefits will help everyone save on their bills. The High-Efficiency Electric Home Rebate Program is one of the two new energy-efficiency rebate programs in the IRA, providing rebates for energy-efficient appliances. The second new program – Home Owners Managing Energy Savings (HOMES) – also provides rebates for retrofits. The larger the energy savings, the greater the rebates. With these programs, low-income households can get a $8,000 rebate for switching to a heat pump HVAC, and $2,500 for electrical wiring upgrades. Moderate-income households will benefit, too. Learn more here.
West Virginians' Support Was Essential in Passing the Inflation Reduction Act
All throughout 2021 and 2022, CCAN and CCAN Action Fund worked with dedicated West Virginians from all across the state to garner support for the Inflation Reduction Act.
First, in the summer of 2021, we held rallies every week on Capitol Hill featuring 100 leaders from across the country supporting what was then called the American Jobs Plan. On July 13, shortly after summer recess, West Virginia leaders welcomed Senator Manchin back to the Hill by rallying on the Mall and releasing a new poll finding that a robust 56 percent of West Virginia voters support the Plan's provision for a 100% clean electricity standard. Read more here.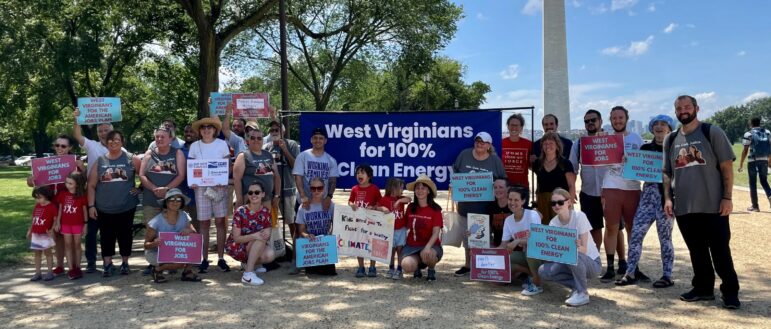 Then, in December 2021, a group of activists got on their bicycles and cycled around the state's capital to garner support for the newly renamed "Build Back Better," an action aptly named "Bike Back Better." See more here.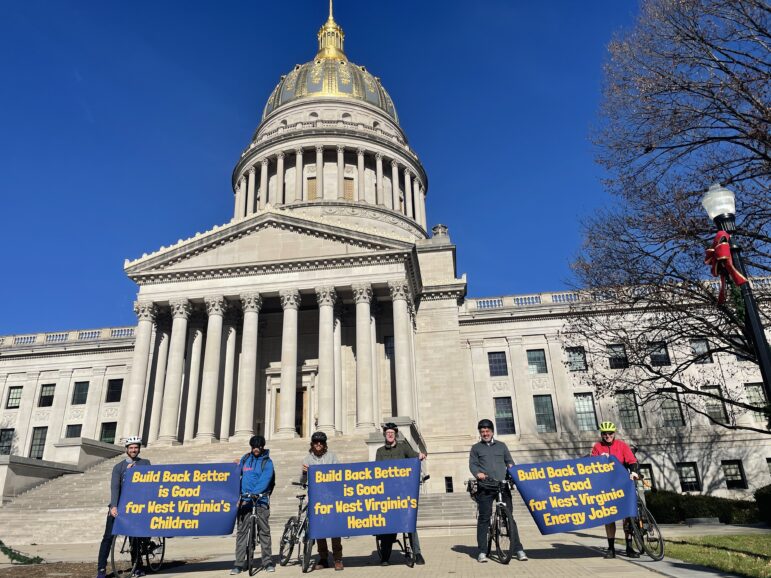 In June 2022, we turned up the heat in West Virginia, with two actions. First, with the "Wild and Wonderful Women of West Virginia," women from across the Mountain State urged the US Congress to pass the Anti-inflation Reconciliation Package by sharing stories and photographs that highlight ways the legislation will improve their quality of life. Speakers delivered their remarks in front of Kanawha Falls to focus attention on climate change and other environmental issues. They also spoke about how the federal investment package would reduce the cost of prescription drugs, cut energy bills by building cheap, clean energy, reduce the deficit, and make the wealthy pay their fair share in taxes. Read more here.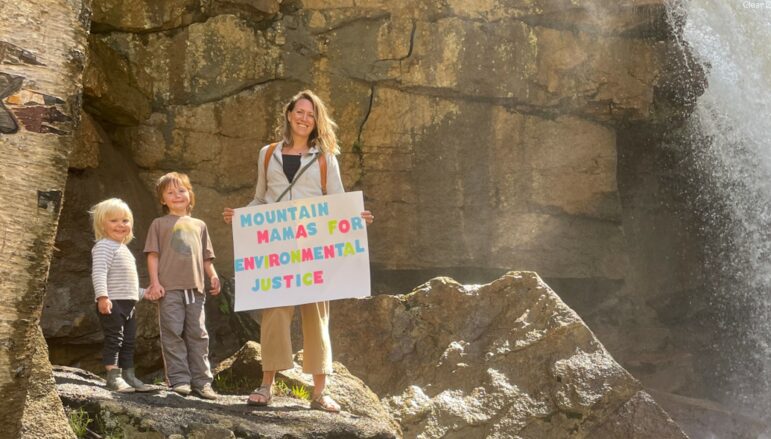 Then, we held a massive concert in Fairmont's East Marion Park to celebrate West Virginia Day and ask the US Congress to support West Virginia with new legislation. The audience rocked to musical performances from Fletcher's Grove, Emmy of the Mountains, and other local acts in this rousing 'Jammin' for Jobs & Justice' event. Community leaders and concert goers joined together in calling for Senator Joe Manchin and Congress to fulfill their promises by passing a "budget reconciliation bill" that helps West Virginians keep up with the rising cost of living by bringing down the cost of essentials like energy and health care. Read more here.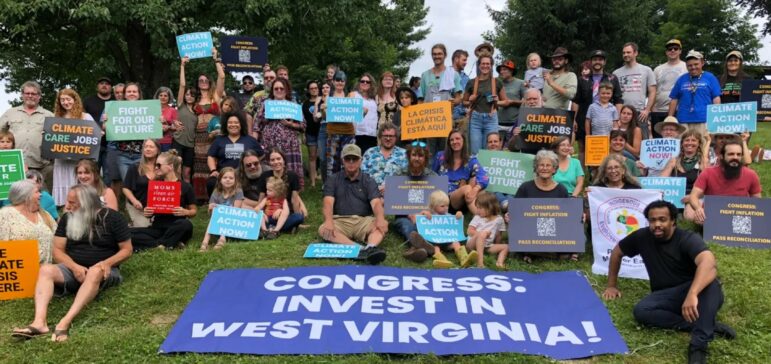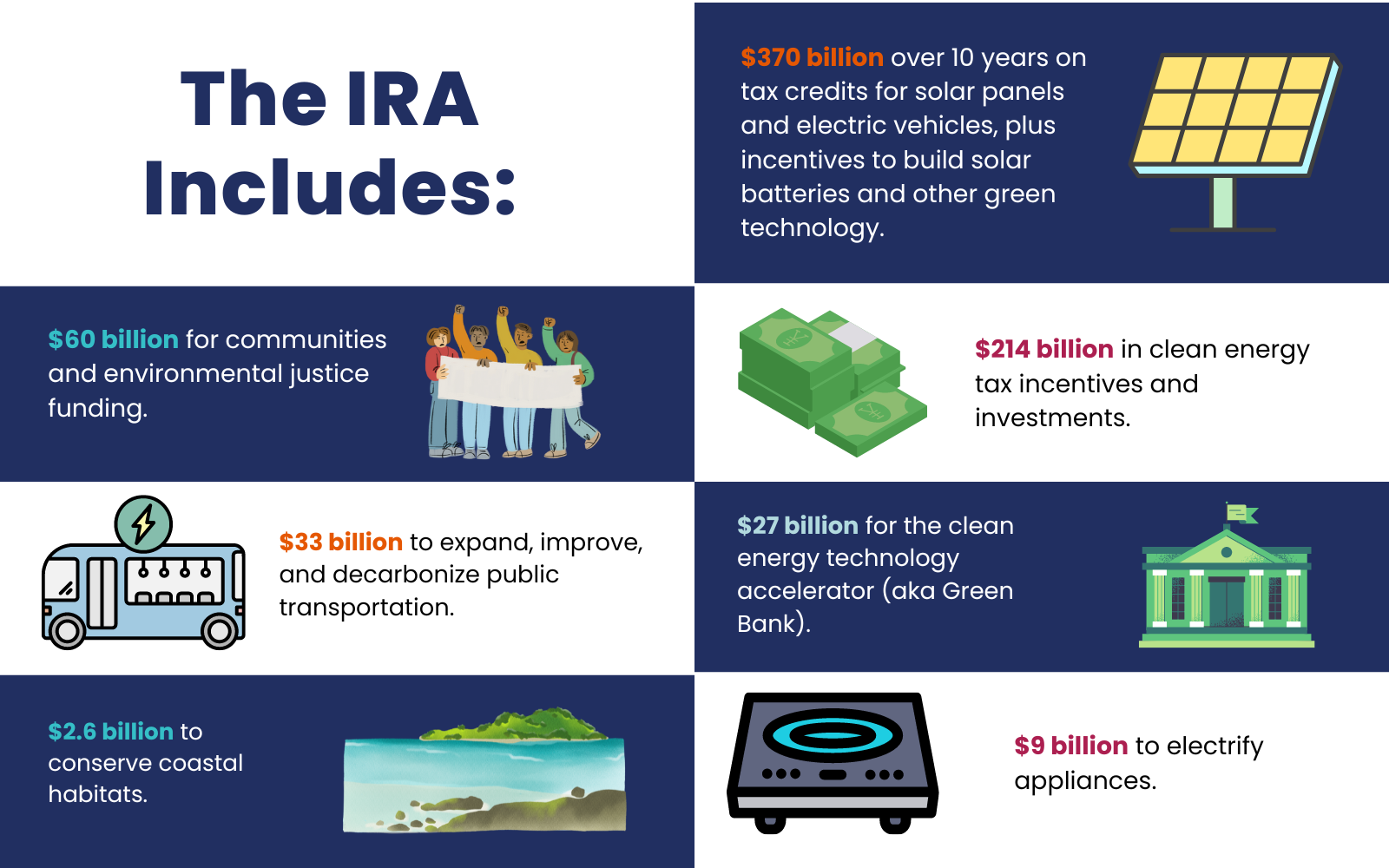 Guidebook to the Inflation Reduction Act's Clean Energy and Climate Investments
The White House launched CleanEnergy.Gov to help navigate the labyrinth of the IRA. On the website, you can sign up for clean energy updates related to IRA, see how you and your family can save money using tax credits and rebates, and read the latest news from agencies. Click here to read The White House Inflation Reduction Act Guidebook.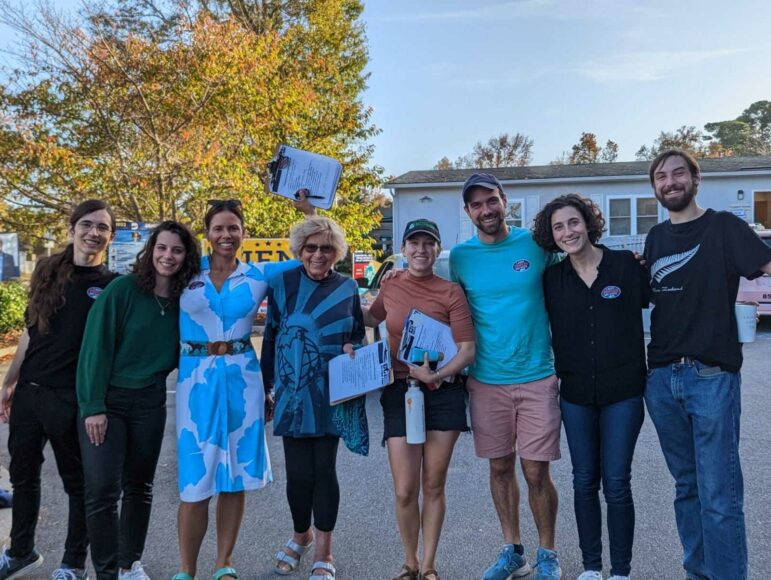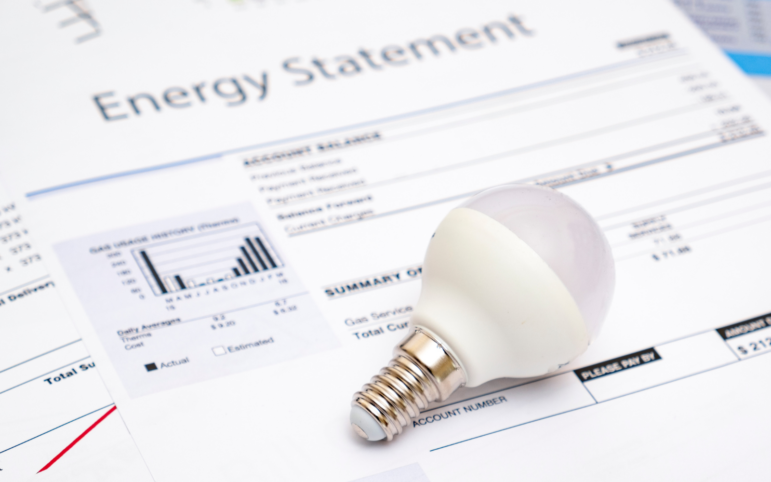 Opportunities to Lower Bills
Estimate your household's electrification incentives using the Rewiring America calculator. Based upon your household information, see which incentive programs you're eligible for and read brief descriptions on how these programs work. 
The project also found an average yearly savings of $67 billion for households, businesses, and industry, shifting costs through cost savings from lower energy bills, less expensive EVs and heat pumps, and finance investments, 
We're not just talking about abstract estimates here. The Sierra Club has analyzed the real-world benefits of this investment package. They include: 
Install 200,000 EV charging stations across the country
Convert tens of thousands of diesel school buses to clean electric buses so schoolchildren can breathe clean air
Help the average family save about hundreds of dollars each year in utility bills
Help reconnect neighborhoods — primarily in Black and Latinx communities — that have been divided for decades by highways that reinforce systemic racism and spur pollution
More than double the speed of wind and solar power expansion, bringing renewable energy to millions of additional homes each year
Support the efforts of more than 200,000 farmers to protect healthy soil so as to increase harvests, reduce the impacts of droughts, and trap more climate pollution

And so much more!

Read a full list here.
Collectively, these unprecedented investments would put us on track to achieve President Biden's goal of cutting climate pollution in half by 2030 while creating hundreds of thousands of family-sustaining jobs and advancing racial, economic, and environmental justice across the nation.
States, counties, municipalities, tribes, and non-profits will play a major role in the just and equitable distribution of funding. Using the two links below, you can navigate the 200+ funding programs and see how to best pursue local opportunities. 
Using the Federal Funding Opportunities for Local Decarbonization tool filter available funding sources automatically and focus on the funding sources relevant to your project, goals, and community.
See this list of Immediate Federal Funding Opportunities. 
Demand Action Today: Sign This Petition
The provisions of this bill are great—but only if they actually roll out. So far, the Biden Administration has been slow to provide rules for most of these funding programs. This could potentially lead to serious problems if Biden is voted out of the White House or if Congress votes to repeal the bill. 
So take action now: Urge the White House to speed up implementation and begin funding climate justice initiative asap!
Spread the Word about the Inflation Reduction Act
Are you wondering how you can share all the benefits of IRA with your friends, family, neighbors, or community groups? 
CCAN is here to help. We've created a presentation summarizing the 184 page White House IRA guidebook, highlighting key provisions, and answering frequently asked questions. We'll be taking our presentation on the road to local elected officials, organizations, and individuals. If you're interested in having CCAN's IRA Roadshow come to you, inquire here. 
Join Our CCAN Team of Climate Activists