We're saving thousands of trees with a pioneering, community-based program.
Watch as Brandon, a CCAN volunteer, cuts a vine to save our 3,000th tree in Takoma Park!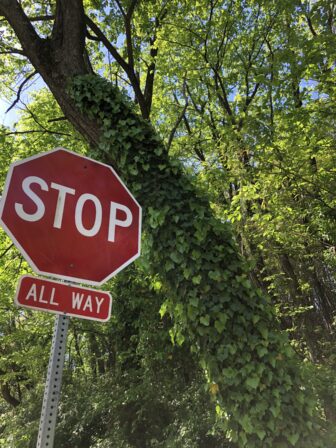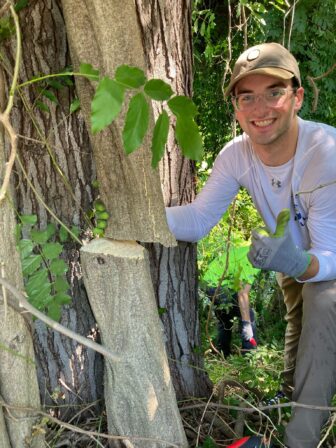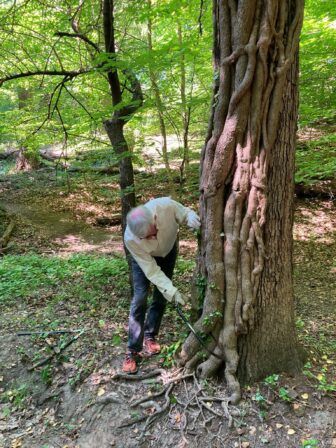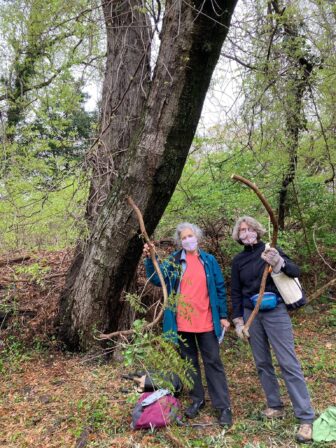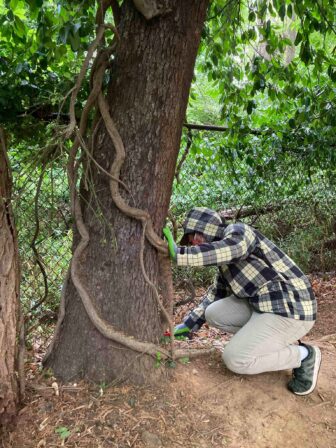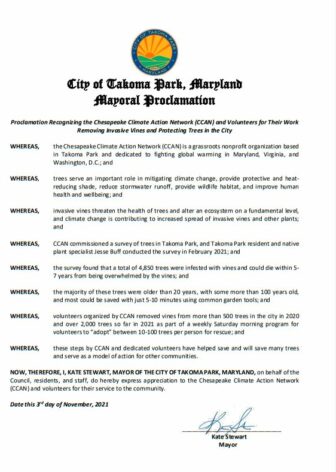 Trees are one of our best solutions for combating climate change. They also provide countless other benefits to people and wildlife, including helping to filter air and water, controlling stormwater, conserving energy, and providing wildlife habitat. They reduce noise and provide places to recreate while strengthening social cohesion, spurring community revitalization, and adding economic value to communities. However, non-native invasive plant species, particularly vines, pose a significant threat to trees. There are a number of ways you can help.
Sign up here to become a Takoma Tree Saver – volunteer to cut invasive vines in Takoma Park. Events are every Saturday. Students can earn SSL hours. 
Become a neighborhood Takoma Tree Steward by adopting your neighborhood, or a portion of it, and helping your neighbors address invasive vines on their property. Send an email to vines@chesapeakeclimate.org
Ask us for assistance! If you know you have threatened trees on your property and would like help addressing the issue, send us an email to vines@chesapeakeclimate.org
Find Out More About Our Work: