DC residents can lower their utility bills and make their homes safer and cleaner! 
The Inflation Reduction Act act provides money to states to pay for home electrification. Starting as soon as fall 2023, DC will be using this money to pay for complete home electrification for low income homeowners, provide some assistance to those with higher incomes, and to provide renters with rebates for electric appliances. Beyond this, DC has additional funding available through "Solar For All" and the "Low-Income Home Energy Assistance Program" (LIHEAP).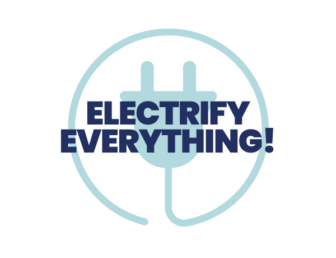 The most important thing you can do right now is sign up with the Chesapeake Climate Action Network to be contacted about free home electrification programs as soon as they become available. 
Have questions about how you can go electric in DC for less? We have the answers! While some solutions listed below are income-dependent, others are for all income levels, so read on to see what works for you. 
Q: I already have trouble affording my electric and gas bills. How can I start saving money right now? 
A: Once you apply for LIHEAP (Low income home energy assistance program) it will opt you in to Solar for All community solar, which acts as a discount on your electric bill. You can also apply for the Weatherization Assistance Program and/or the Emergency Mechanical Assistance Program. These won't make your home electric, but they can help save you money. Weatherization will also help the environment. 
Q: Are there any other programs you would recommend to improve my home? 
A: The DC Partnership for Healthy Homes can help you fix in-home health hazards if you income qualify. Check their web page for the specific problems they can help with.
Eligible households include:
Children with severe and poorly controlled asthma;

Children less than 6 years old with a blood lead level of concern; and

District residents with a child less than 6 or a pregnant household member, whose home contains health and safety threats.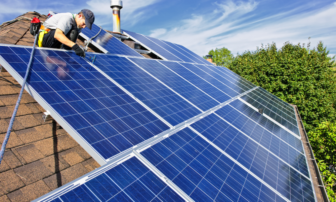 Q: How can I sign up to save money using solar energy? 
A: The DC Sustainable Energy Utility (DCSEU)'s Community Solar or Solar for All programs may be able to reduce your utility bills and help the environment at no cost to you. Fill out their form and their expert customer service staff will contact you. [something about community solar for renters?
If qualified, you will be able to upgrade your natural gas HVAC system to energy-efficient equipment that will save you energy and money, including a smart thermostat, electric heat pump, and electric heat pump water heater, where applicable. All who qualify must be District homeowners or renters living in single-family homes with 4 units or less, meet the same income limits above for the Solar for All Program, and your home must have an existing natural gas heating or water heating system.
I don't qualify for Solar for All. Can I still get solar panels? 
Of course. Find a list of contractors at the bottom of this page.  
DC offers Solar Renewable Energy Credits (SRECs) for solar energy generation. These can be traded or sold, in effect earning you dividends for providing green energy. Because of this, private companies may offer to install solar panels for free (and take the SRECs) or,if you purchase the panels yourself, you will likely get a monthly SREC payment. Please consult this guide for more detailed information. 
Remember, companies get paid by the panel, and may try to see you panels that are not situated to optimally generate electricity.  A reputable company will recommend the panels that can make electricity effectively, not just cover any available space with panels.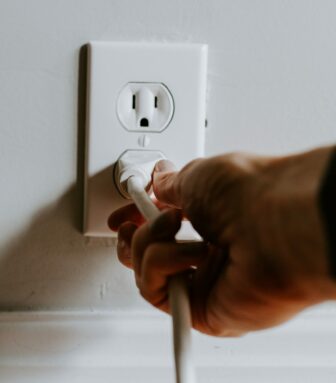 Q: I want to electrify my home as soon as possible! What can I do using my own money? 
A: There are three first steps you can choose from: 
Use the energy star website to find a

home energy audit contractor

. The contractor will assess your home energy usage and can recommend next electrification steps.

Have an electrician come to your house and install plugs that can handle an electric stove, water heater, dryer, and most importantly, heat pump. That way, when your appliances break, you can quickly install electric ones.
If your appliances are not likely to break soon, finance a purchase of solar panels

, and use the money you save to pay for home electrification. 
What are some useful guides to the entire home electrification process?