Celebrating 20 Years Of Climate Action, Passage of Historic Climate Bill, and a Promise to Keep Fighting for Our Planet
"The best regional grassroots climate group in the world" celebrates two decades of struggle and progress with a party and featured speakers including United States Senator Chris Van Hollen, DC Councilmember
Mary Cheh, Virginia State Senator Jennifer McClellan, climate activist Bill McKibben and many more
The wine was flowing. The birthday cake was delicious. And the party-goers had a blast! Legislators, activists, and nearly 300 of Chesapeake Climate Action Network's closest friends gathered on October 20 in Washington, DC to celebrate 20 years of climate action and the recent passage of historic federal climate legislation, the Inflation Reduction Act. And, most importantly, they pledged to keep working together in the future to fight climate change.
That's right. It's been 20 years since Mike Tidwell left behind a successful career in journalism to launch CCAN out of his home in Takoma Park, Maryland. From that humble start grew what Bill McKibben – the renowned author, educator and environmentalist – calls the "best regional grassroots climate group in the world." Today, CCAN has tens of thousands of supporters nationwide – with 23 dedicated staffers, three regional offices, and dozens of climate activist group allies – all dedicated to protecting our planet.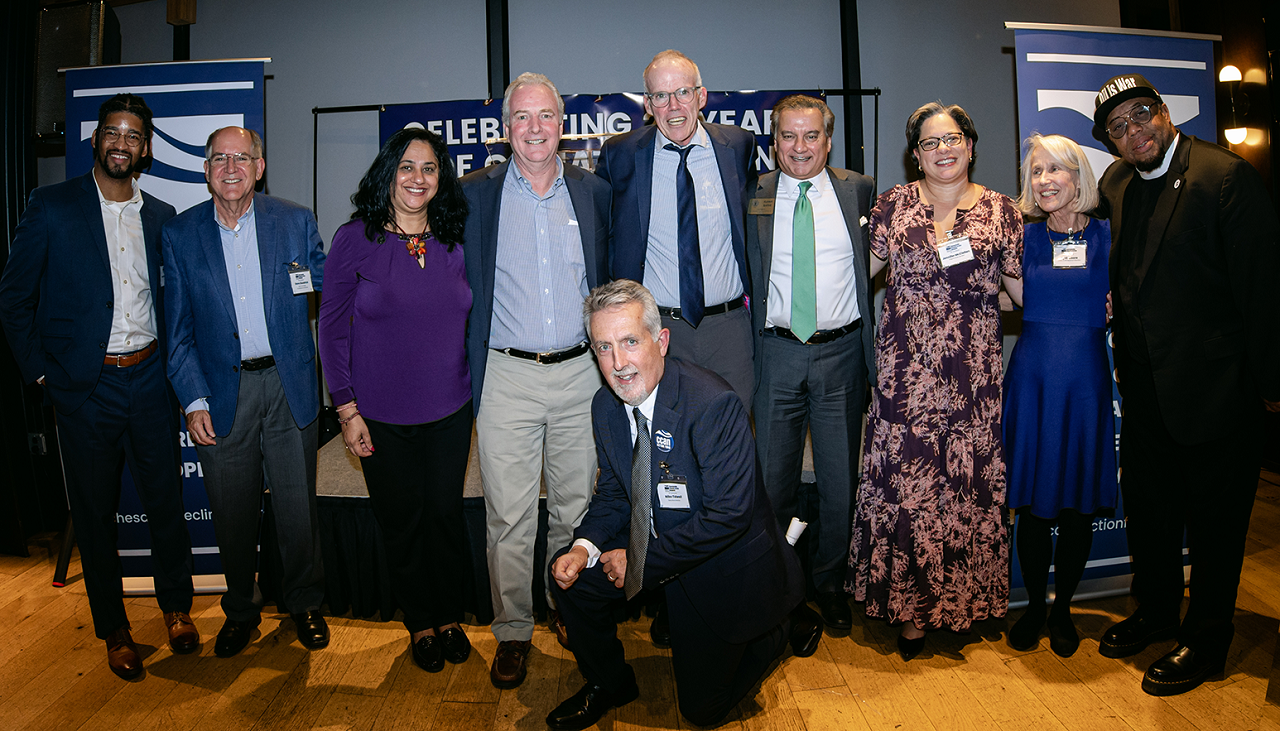 CCAN's 20th Anniversary was attended by friends and climate champions from across our region – bringing together key legislative leaders from Maryland, DC, and Virginia all in one room for the first time!
Below are a few highlights from the evening.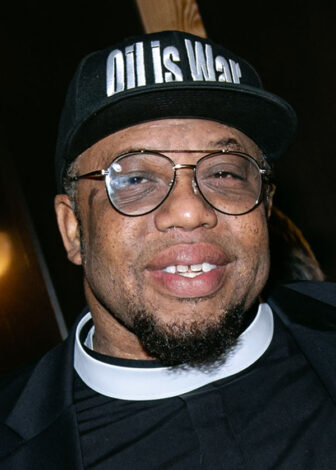 Reverend Lennox Yearwood, Jr., President and CEO of the Hip Hop Caucus, got us started by recalling early days in the fight against climate change – working with some of the activists who were in attendance at this anniversary event and even getting arrested at several protests with his good friend, Bill McKibben. He concluded by saying, "I'm excited for the movement… but this is the thing. We don't have 20 more years, so we can't be here thinking about what we're going to do 20 years from now. We won't look ahead to 2042. That isn't the goal for this organization. We've got to fix this now. We've got to fix this for our children. And for our children's children. Thanks so much CCAN for all that you do!"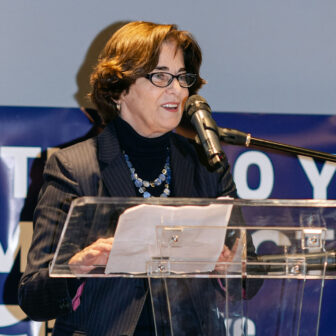 DC Councilmember Mary Cheh received CCAN's first-ever Regional Climate Champion Award. After 16 years on the council, Cheh has decided to retire but during her tenure she spearheaded groundbreaking climate bills that became law a good two or three years before similar legislation passed in the surrounding states. They include a 50% renewable electricity standard in 2016, a 100% RES in 2018, and most recently, a bill that — with some exceptions — prohibits methane gas in new buildings in the nation's capital after 2026. In accepting her award, Cheh issued a friendly challenge to Maryland and Virginia: Please catch up fast!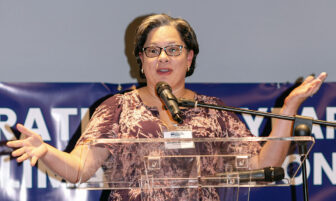 Virginia State Senator Jennifer McClellan gave a rousing speech about her collaboration with CCAN. She talked about the remarkable progress that Virginia has made in recent years including passage of the South's first-ever clean energy standards, the Virginia Clean Economy Act, and in the same year passed the Solar Freedom Act and Environmental Justice Act, then one year later passing the Clean Car standards. Every step of the way, McClellan said, "CCAN was right there." Now, she said, there are new challenges but "with your help … Virginia can stay a leader. Happy Birthday!"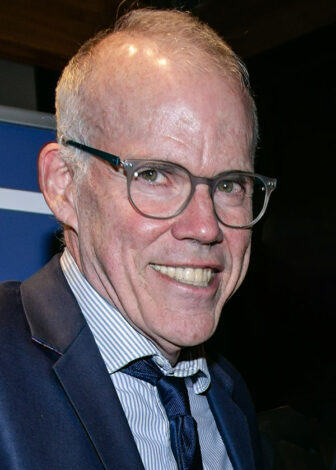 Climate activist Bill McKibben, who helped inspire Tidwell to launch CCAN, congratulated CCAN again on its victories and issued a stirring call to action: "Now, more than ever, we need groups like CCAN because we're moving now from the exhortation phase of this fight to the execution phase! We've got to keep demonstrating… but we've got to deploy, too. So it's going to take this set of skills that groups like CCAN have spent so much time developing. Now the role will be to help other people around the country and around the world go down the same path." We've started a movement for climate action and now it's time for us all to continue – full speed ahead!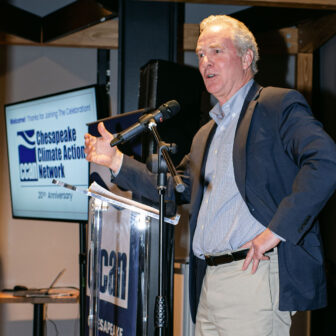 US Senator Chris Van Hollen (D-MD), our final featured speaker, first met Mike more than 20 years ago. Van Hollen was running for the US House of Representatives. The Sierra Club asked Mike to write a profile of the young candidate. During the interview, Mike asked Van Hollen what he thought about Mike's idea to form a grassroots regional climate group, and what advice he had to pass transformative legislation. Van Hollen gave Mike the advice that guides us to this day: "Number one, build the biggest coalition you can for your issue. Leave no one out. Reach out widely. And two, never, ever, ever, ever, EVER, give up." 
At the 20th Anniversary event, Van Hollen underscored that theme again, urging the attendees to focus on implementation of new legislation. "In many ways, the hard part starts now. It's also the reality that even if [the IRA] is perfectly implemented, we all know it only takes us part of the way… We need to do more to address all of the challenges we're facing. And use the opportunity to put more people to work in the clean-energy economy. We've got a lot of work to do!" 
In addition, to these and other speakers, we were also joined by other leading legislators — the region's climate "royalty" who have passed landmark climate bills at the local and state levels, including: 
Maryland Senator Paul Pinsky (MD-District 22)
Virginia Delegate Rip Sullivan (VA-District 48)
Maryland Delegate Kumar Barve (MD-District 17)
Maryland Delegate Lorig Charkoudian (MD-District 20)
Montgomery County Councilmember Hans Reimer 
And many others, from climate activists to dear friends and family, more than we can relay here! 
Now, take a walk through CCAN's history by watching this video: 
Thanks for your support over the years and for helping us continue our work by becoming an Action Member today!